Apartment situated in a modern building with lift in the heart of Arrecife. It has 4 bedrooms, 2 bathrooms, independent kitchen, very spacious living room and terrace. Parquet floors and fitted wardrobes. There is the possibility to buy a garage parking lot. It needs a little updating although it is in a very good condition.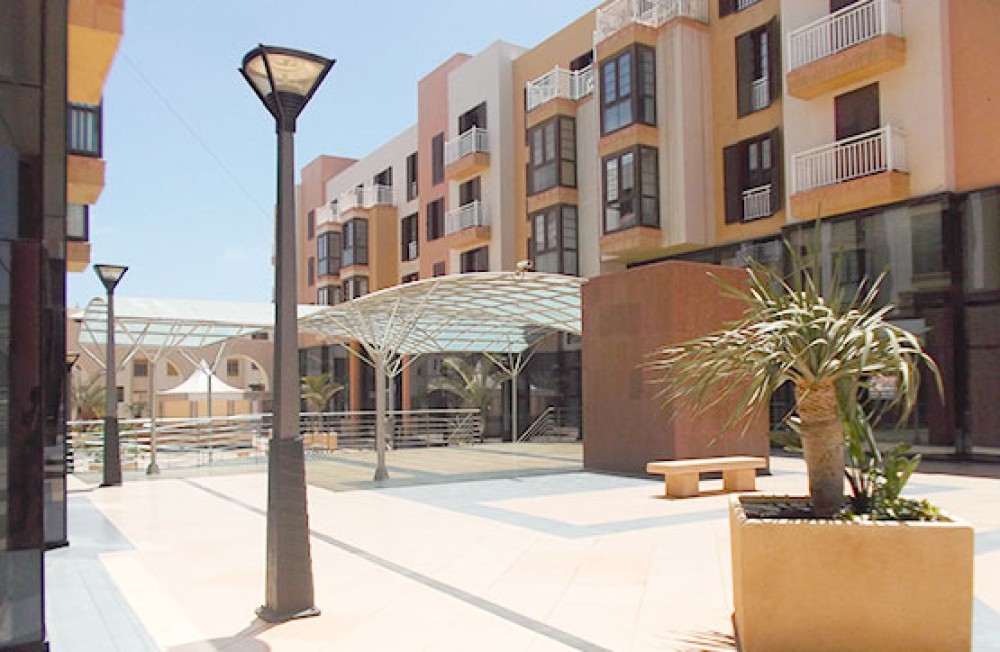 All facts of the property
| | |
| --- | --- |
| The price of the property | € 225.500,- |
| Useful area | 132 m2 |
| Bedrooms | 4 |
| Baths | 2 |
More facts
| | |
| --- | --- |
| Features | Lift |
| Outside space | Terrace |
| Location | Near town centre |
---
Energy efficiency
| | | |
| --- | --- | --- |
| Consumption | G | |
| Emissions | G | |
Show Label
Energy Efficiency Rating Scale
Energy Consumption
kWh/m2 year
Emissions
kgCO2/m2 year
Hide Label
---

35500 Arrecife
Lanzarote
Spain
About the location
Situated on the eastern coast of Lanzarote, Arrecife is known for its vibrant maritime atmosphere, cultural attractions, and bustling commercial activity. The city's name, which means "reef" in Spanish, reflects its history as a coastal port and fishing village. Over time, Arrecife has grown into a modern urban center while still maintaining its connection to the sea. The city's harbor is an important hub for both local and international shipping. Arrecife offers a mix of traditional Canarian architecture and contemporary developments. It features a range of shops, restaurants, and cultural sites, including the International Museum of Contemporary Art (MIAC) and the Charco de San Ginés, a picturesque saltwater lagoon in the city center.
Contact us today
Call us, send a text or eMail.
Alert for similar properties
Do you want us to mail you, if there are similar properties?
Let us know your email:
Modern city apartment

Expose Ref. Nr A0495
Find similar properties
Discover our latest properties in the Canary Islands.
Maybe there is something else that you like. Please don't hesitate to get in touch with us.